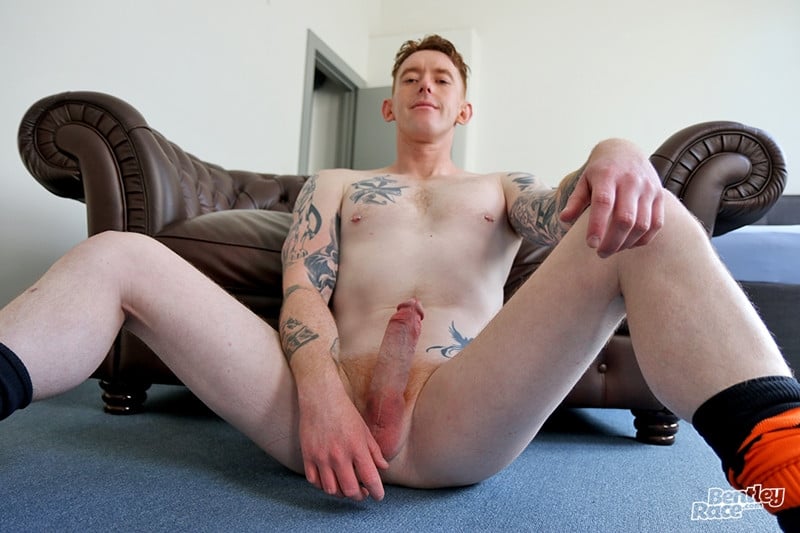 Bentley Race says: Now that it's warming up again in Australia the summer season of shooting has begun. And there are a lot of guys waiting to come around for their first shoot. One of our mates recently introduced me to this cheeky red headed muscle boy from country Victoria.
29 year old Perry Jameson has just moved in to the city. Our mate talked him into coming around and modelling with us. And I'm glad he did because Perry is fun to shoot with.
Up in the studio Perry is showing off his big tattooed arms as he begins his strip show. And my mate wasn't wrong when he told me that Perry has a big cock. It gets rock hard during the shoot and stays like that until we finish making a video.
I was so excited working with Perry that I ended up playing with him during the video scene. He loves having his cock wanked and sucked.
Occasionally he stops to suck on my dick too. I think Perry is going to make a great addition to our bunch of horny mates this summer.