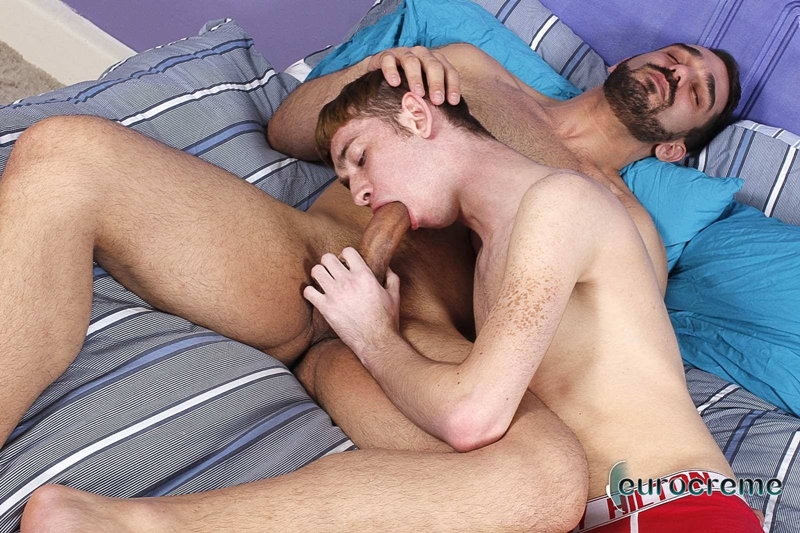 Eurocreme says: Sexy young twink Jacob Daniels arrives with horny hairy man Jake Bolton and they are both visibly hot for one another.
It was difficult to pull them away for the interviews, but as soon as they were over, bearded Jake dives onto the willing and very able skinny Jacob to get down and dirty.
Our dark haired daddy loves nothing more than tasting every inch of his boy, feeling his back arch towards his pert bum as he dry humps upwards, getting eager for the real thing.
Pinned down to the bed and fucked hard, Jake doesn't release him until he's done, and it takes a long time for Jake to finish, he's enjoying this way too much to let it end quickly.
Holding Jacob's legs high and apart, Jake's thick dick works itself back and forth, the horny daddy sliding every inch with his hips as Jacob strokes himself and tries to hold back from emptying his own balls before daddy is done with him.