Britladz – Gorgeous Blond Twink Takes Every Hard Long Inch Cumming His Way!
Staxus says: It might require a certain suspension of disbelief to convince yourself that Luke Desmond is a secret British agent and that Connor Levi – a comely blond twink – is a centrepiece of official intelligence, but ignore the clearly tight budget and you have the makings here of a fun, carefree escapade between two sweet young guys who clearly just wanna please.
Levi, in particular, seems more than quietly enamoured with the handsome mating equipment that he discovers in the depths of Desmond's suit, diving headfirst into a deep-throated appreciation of the oversized uncut ramrod. Indeed, it's not long before the pretty-boy, doe-eyed beauty is laid out on his back on the table, feasting his ass-hole on every damnable inch that Desmond can thrust his way.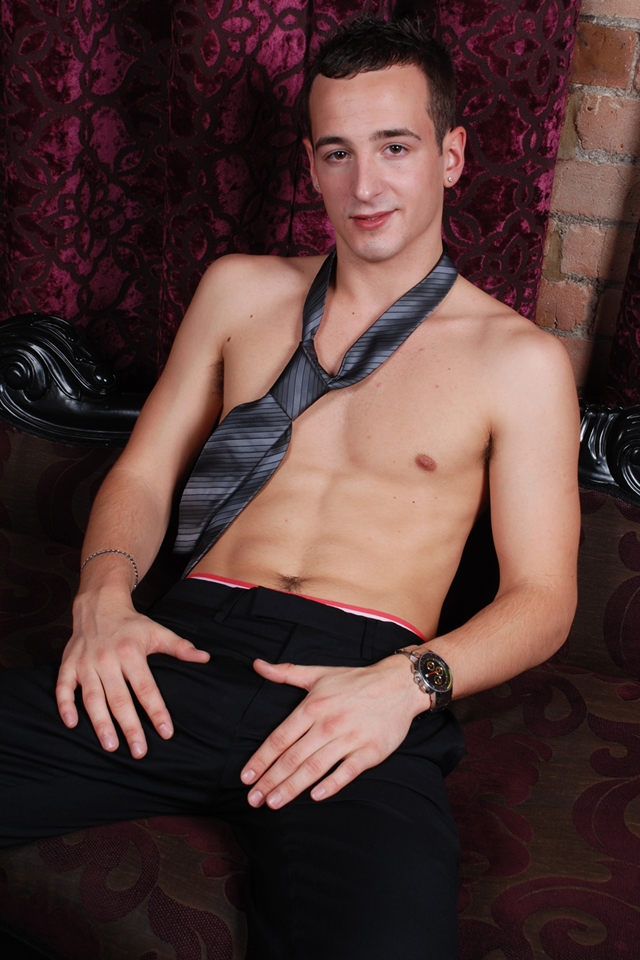 Not that a simple missionary fuck is going to satisfy the urges of this twinkle-toed whore. Before you know it he's going at it cowboy-style on the agent's lap, proving once again in the process that when it comes to free-wheeling fornication there's nothing like a brainless blond to give full-headed satisfaction. A point underlined when Luke dumps the contents of his donkey-sized knob all over Connor's tattooed chest.