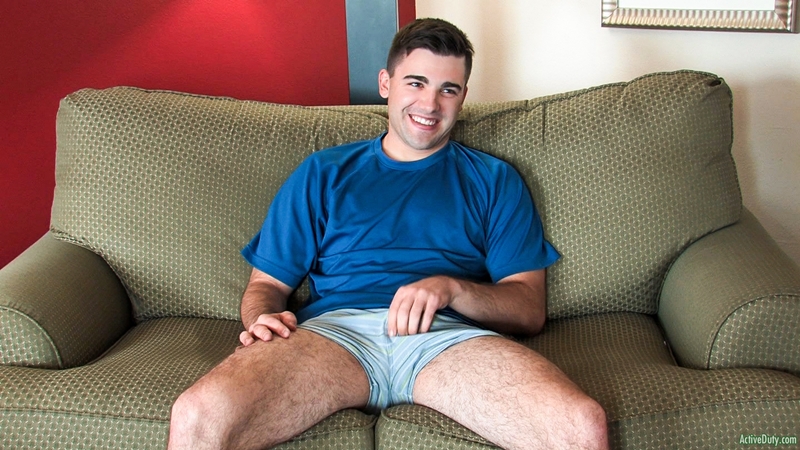 Active Duty says: Today Mike is introducing us to a clean cut wholesome looking fellow from Tampa, Florida named Adam. He's 5′ 10′ and weighs in at around 170lbs.
Adam likes to surf a lot and hang out with his buddies. When Mike says it's taken him a long time to get Adam to finally come around, Adam just flashes this big shit eating grin that shows off a beautiful smile.
Once Mike leaves Adam to his own devices he seems to get comfortable pretty quick. From the beautiful soft hair covering his gorgeous legs to his baby smooth chest, Adam bares it all.
But once he finally treats us to a view of that perfect penis and how much he's enjoying himself as he strokes it, you'll fall in love. He puts on a nice show and pops a huge nut all over his stomach.