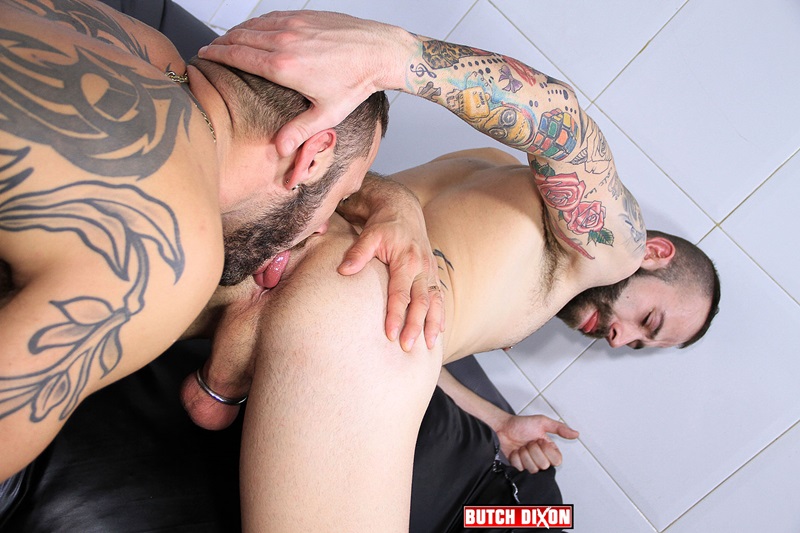 Butch Dixon says: Yes Yes Yes! we've been loving these 2 sexy guapos. Hairy, hung and horny as hell, so we couldn't wait to get them together for a no-holes, barred, no condom, raw-raunch fuckathon and this ones a humdinger.
But of course there's lots of good, wet cock sucking and the ever considerate Antonio Miracle makes sure that tight hole is good and ready with spit lube and tongue probing in advance YUM!
Angel Garcia is such a nasty, sexy bottom always pushing back for that extra inch and he's getting it here, Antonio is a 'big-boy' who slams in right up to the sagging, cum-laden bollocks, feel the weight of those big -boys slapping against Angel's hard butt cheeks.
These studs fuck all over the place with Angel riding that pole like the cum-hungry piggy he is sliding right up and down the greasy, bareback girth, swallowing the whole, meaty tool as we get in so close you can smell the sweat and pre-cum.
Ride him 'Puta.' You might not see them together again steamy and fucking sexy as this is but we're definitely having these two hunks back for more cummy fun.