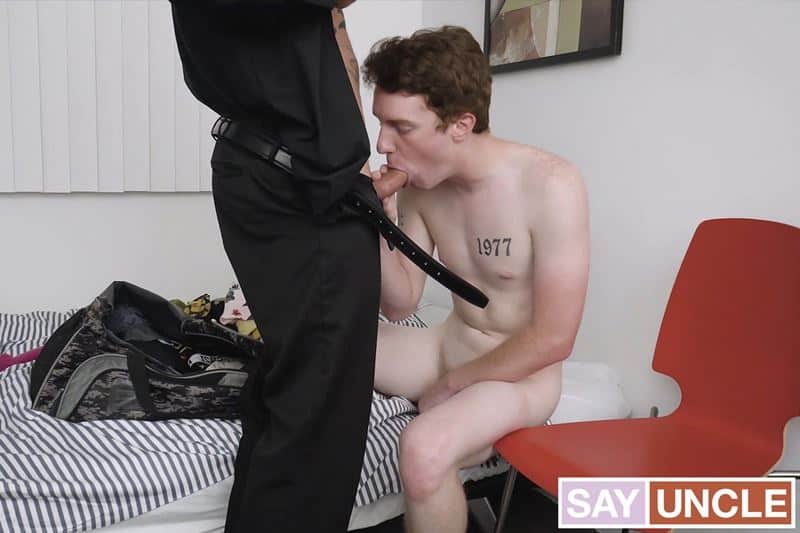 Family Dick says: Proud stepdad Chris Damned is happy to welcome his son Sebastian Hunt back from college for the holidays.
Chris helps him settle back in, helping him unpack when he finds a dildo sex toy in his son's backpack.
Holding the dildo aloft Chris asks Sebastian about it.
Sebastian decides not only to explain but to show his dad how it works.
After blowing the rubber toy a few times, Sebastian strips off his clothes to just his white socks and bends over the bed, asking "Do you want to try it?" read more