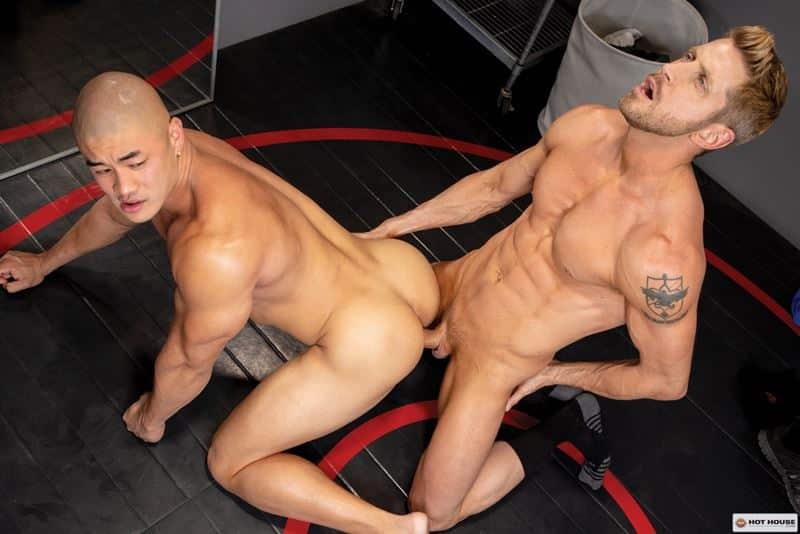 Hot House says: Body builder Aaron Chu is working on his poses with his coach, Johnny Ford.
Watching his client pose gets Johnny hard and he whips out his cock so Aaron can work out the muscle between Johnny's legs.
Aaron keeps his lips wrapped around his coach's uncut dick before bending over to let Johnny rim his ass.
Johnny wants more and Aaron is 100% in, so Johnny drops some spit on Aaron's ass and slides smoothly into Aaron's crack bareback.
Aaron loves the feeling of his coach deep inside but wants to switch on his back to give Johnny total access. read more