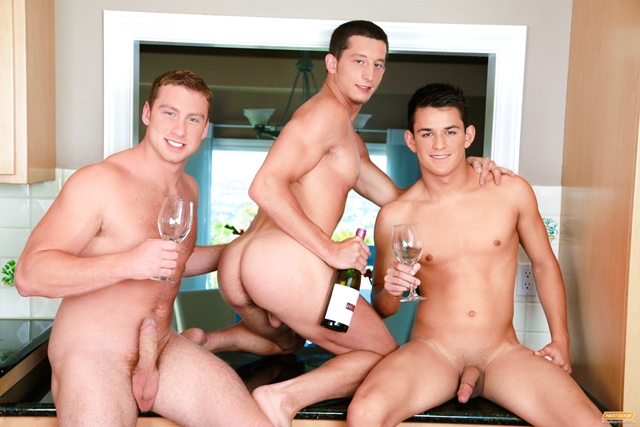 Next Door Buddies says: Deep in wine country old at an all male retreat, college roomies Connor Maguire, Josh Villa and Drake Tyler slip into their old college dorm ways. Connor lets it slip that Drake gave him the best blow job of his life back in the day.
Seconds later the three of them are getting absolutely fucking filthy in the kitchen. Connor fucks Drake on the counter-top while Josh is sucking off Drake. Connor let's out a barbaric howl as he continues to pound away. Then Josh and Connor take turns, Connor holding Drake as Josh fucks him, before Connor bends Drake over.
He smacks him on the ass, popping his cork all over Drake's ass as Drake sucks Josh off and swallows his load.