Joe Parker and CJ Madison
High Performance Men says: High Performance Men brings together Joe Parker and CJ Madison in 'HARD WORKING STIFF.' Joe Parker helps us build sets in the studio and other construction type work and he requested that we shoot a scene in his work area. Joe was our Production Assistant on the CJ Madison and Derek Parker scene and as soon as it was over he asked if he could do a scene with CJ as there was an obvious connection.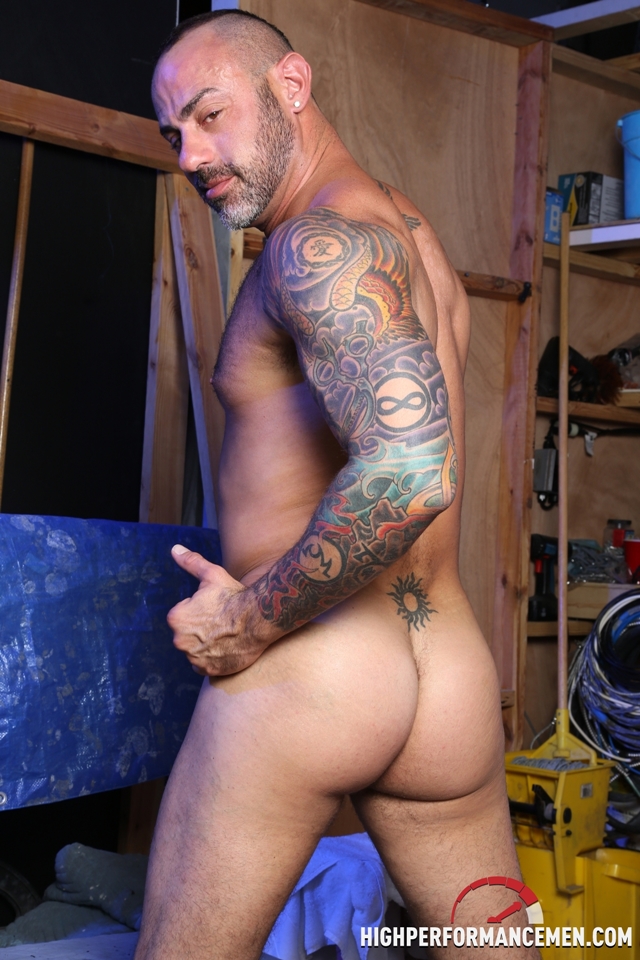 CJ Madison has not bottomed on film in many years and he decided that if he was going to do it again it was going to be with Joe Parker. From the beginning of the scene these two are lip locked and cannot keep their hands off each other. Soon both of their huge cocks are out and hard as rocks.
Joe goes down on CJ first and does his best to deep throat all 9′ of his massive uncut cock. CJ then returns the favor and devours all 9′ of Joe's stiff cock to the base. Joe then turns CJ around and gives CJ the rim job of his life getting his ass all wet and lubed for his massive cock. He starts out slowly putting all of his cock in CJ's ass and as CJ starts to grind on his cock, he starts to thrust longer and harder with each stroke.
CJ moans with every stroke in delight. He then climbs on top of Joe's cock and rides him like a hobby horse before Joe puts him on his back and fucks him so hard that CJ experiences his first full body orgasm on film. Joe is so turned on that he pulls out and shoots a massive load all over CJ's hairy chest.