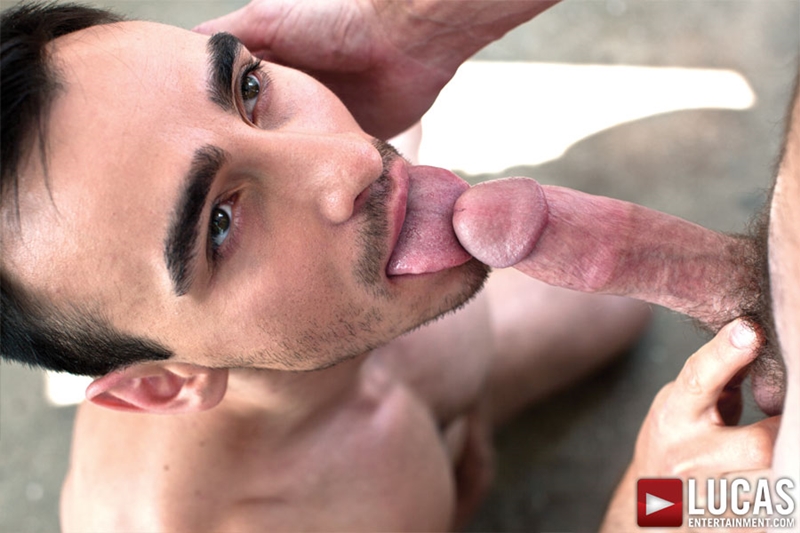 Lucas Entertainments says: Jimmie Slater is working with Lucas Knight as a stylist for his erotic photography studio, and Nigel Banks hires them to take some new photos of him.
But they don't get far past the styling phase because Jimmie finds Nigel cute, and when Jimmie Slater sees something he wants he takes it.
Even though Nigel is paying for the photo shoot, he can't help himself but be submissive. He drops to his knees and sucks off Nigel before opening up his ass in all sorts of positions, and Jimmie is more than happy to stick his dick deep inside his bottom.