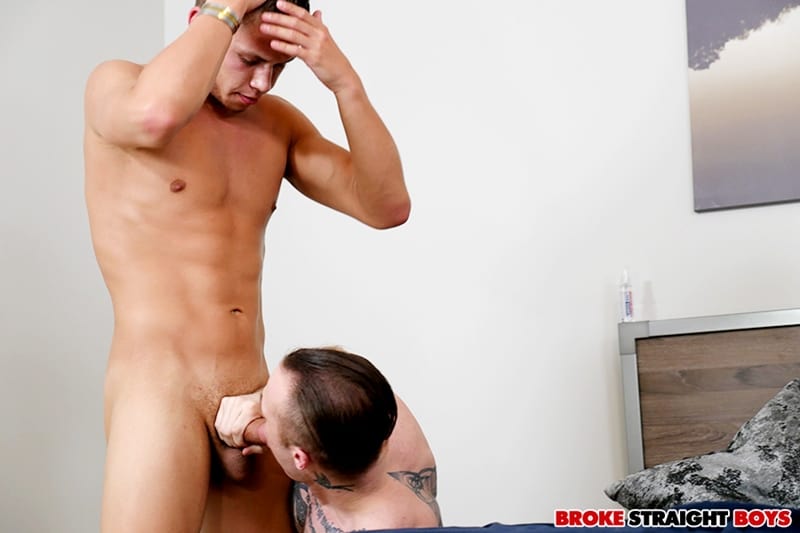 Broke Straight Boys says: Tanner Valentino and Cody Smith are hungry for each other, barely able to contain themselves as we unleash these two sexy beasts.
They kiss each other all over and Cody grabs Tanner's cock, shoving it in his mouth and sucking it hard as Tanner moans and squirms under him.
They 69 so that Tanner can taste Cody's sweet prick and when both these guys are rock hard Tanner gets Cody face down and sticks his dick in him.
Fucking him raw and deep, Tanner takes Cody from behind, filling that hole and making Cody moan as he struggles to take every last inch. read more