Naked 18 year old with swimmers body Adam Baer
Broke Straight Boys says: What's the deal with Texas? That state has some crazy-assed politicians, but Lone Star State men?! Sexy! Sexy! And more sexy!
Take newbie Adam Baer. The 18-year-old hails from "Big D," Dallas; he's here for the typical reason. Looking for extra greenbacks to buy a truck. He was a swimmer and bowler (!) in high-school. Breast stroke was his thing, and when he takes off his shirt he certainly has a swimmers body: lean and lithe. His build also comes from other activities. Not that, you nasty thinking gentlemen.
"I do the insanity workout. It's pretty insane. And I run four days a week." He tries to keep jerking off to a minimum, although he started the practice when he was 14.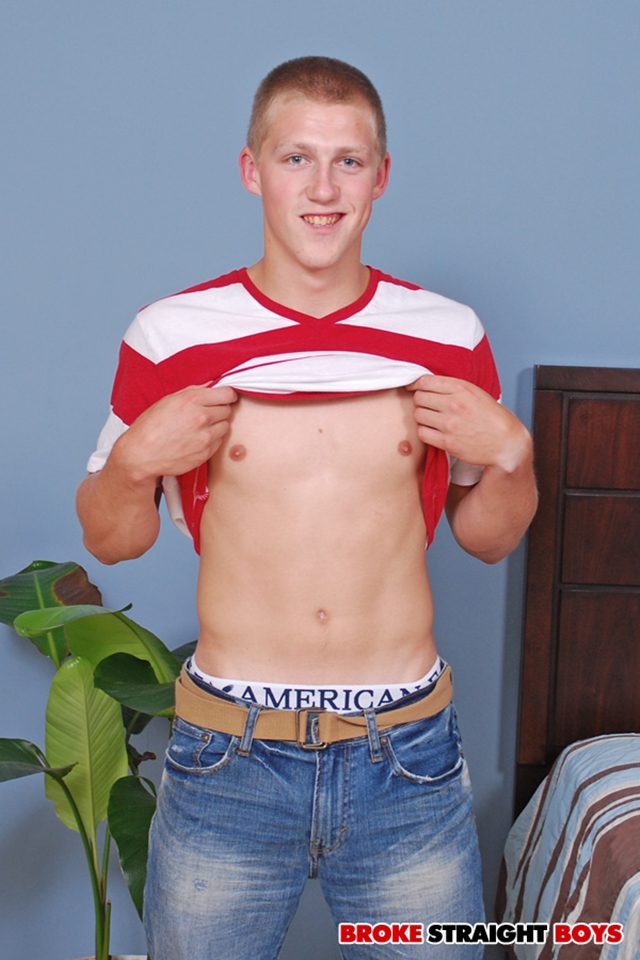 When he lounges on the bed it's hard not to stare at his thunderous, and glorious, thighs. He slowly jerks off and blood starts to flow to that straight dick. Adam looks real cute as his excitement increases, Quiet sighs and eyes flutter a bit. It's like he forgets anyone is watching, which makes the whole video even more thrilling. When he gets on his knees, he plays with his chest a bit. Wonder if the lad has sensitive nips?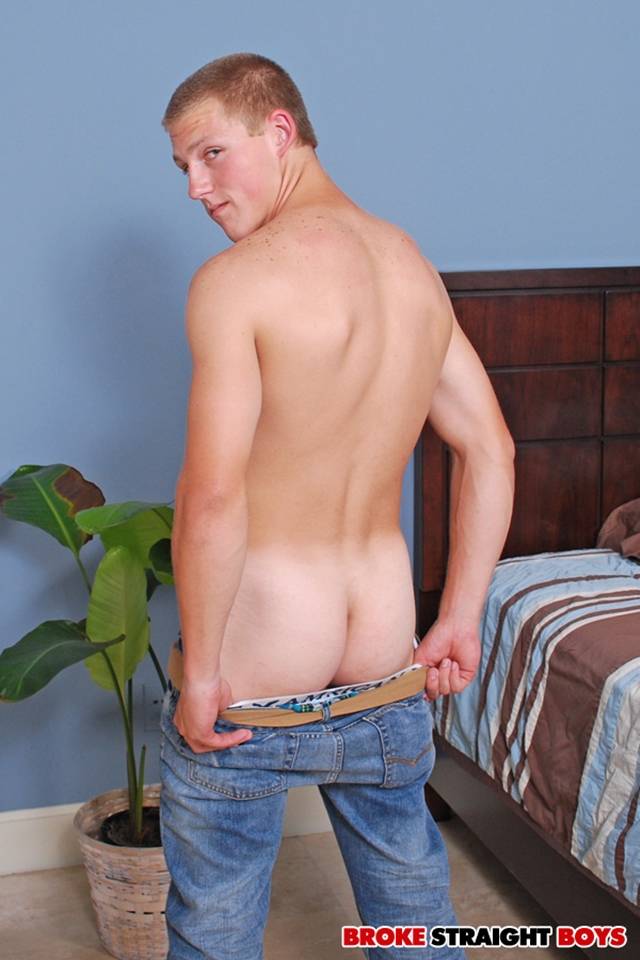 He sits back down, this time putting his back on the headboard. His toes curl and he rubs his hands on stomach. When asked to show his manhole Adam does with no complaints. He pulls on a butt cheek, but we're going to need a return trip to have that bun treated right.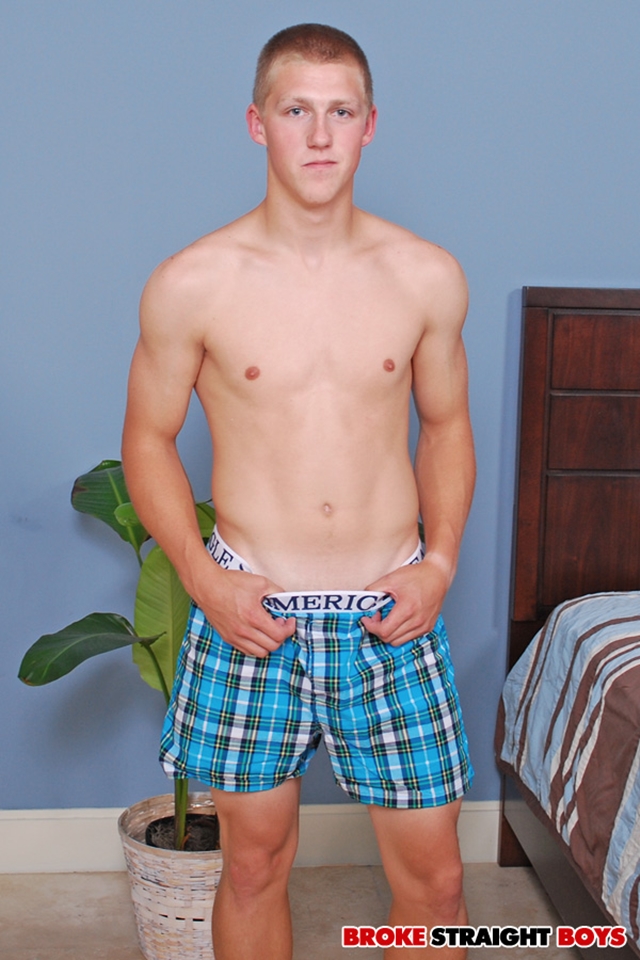 The strokes increase in pace and intensity. When his pelvis points up, cream shoots from the cut meat pole. A good portion of the jizz lands right below his belly button. Adam is so sexed up he keeps jerking after he's busted all over himself.
So? What say you? Should he return?