Separated by a chain link fence is no obstacle when these two bored and horny men need some weekend relief. With just a knowing glance Roman Wright kneels and looks up at Jesse Jackman's smiling face as he presses his big cock through the gaps in the wire. 'Take the whole thing!', Jackman grunts in his deep masculine voice. Wright has no option but to swallow down the blood engorged
Rarely a bottom Jackman's under-abused hole feels virgin tight. As hairy chested Wright plugs away with his meaty circumsized cock, Jackman groans in sheer pleasurable delight,
Bracing himself hard against the fence, Jackman prepares himself for the fucking onslaught that ensues. No natural bottom he certainly takes to it like a duck to water, and makes for a very horny show. On and on Wright's deep pounding almost brings tears to Jackman's eyes.
Freed from their caged quarters Roman Wright fucks Jackman in his jack boots on his back lying on a work table. Long slow fucking until they both can hold off from the fucking frenzy no longer and one after the other they unload their swelling balls of their load in a shower of greasy cum. Weekend working doesn't sound so bad to me, now where's my boss!  Just one of the hot scenes from Titan Men's latest movie  Command Performance. Watch on-demand at Titan Men (Free preview)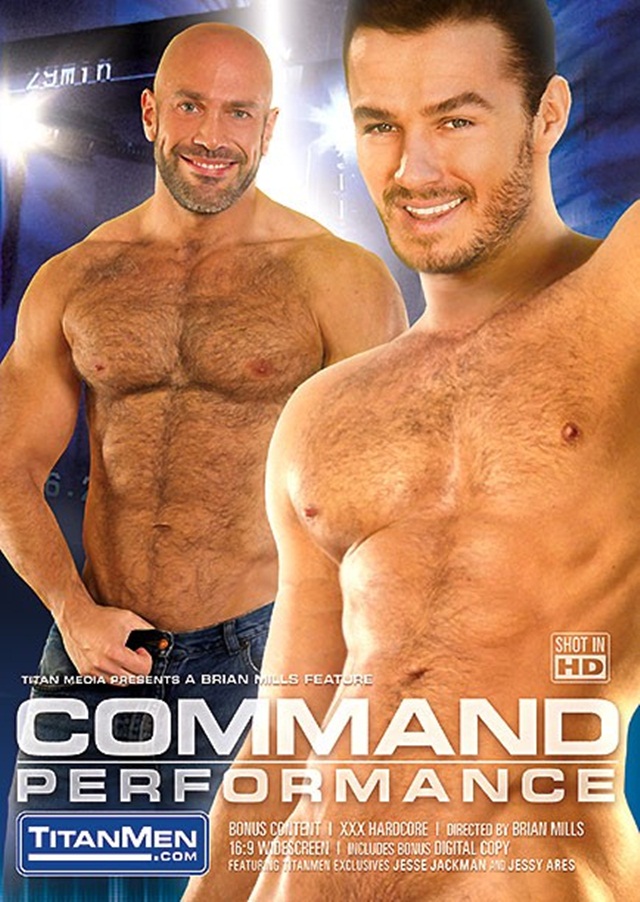 Watch on-demand at Titan Men (Free preview)
Buy the HD DVD at Titan Men Starring: Jessy Ares, Dario Beck, Cavin Knight, Wilfried Knight, Roman Wright, Junior Stellano, Marco Wilson, Jesse Jackman